Date: 04.13.12
Author: jr
Title: Pirate Company Art Show!!!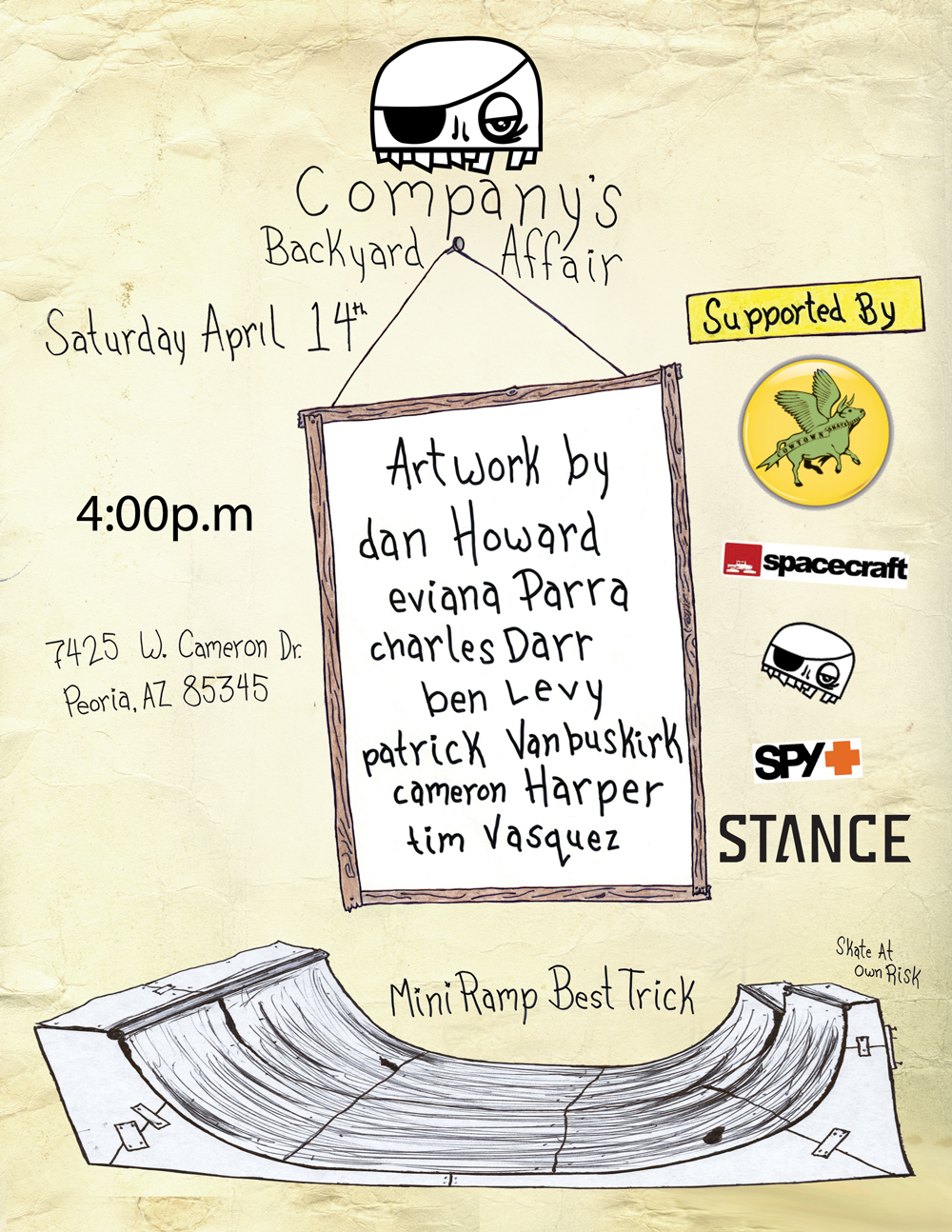 Saturday April 14th! Art Show! Mini Ramp Best Trick Contest! Backyard Shenanigans! All Ages!
Official Info Via Tim Vasquez:
Come join us Saturday for a local event Hosted by Pirate Company.
Free admission, All ages welcome, Free Food and Crap to look at.
Artwork by Dan Howard, Eviana Parra, Charles Darr, Ben Levy, Patrick Vanbuskirk, Cameron Harper and Tim Vasquez.
That not enough?
Well,
Mini Ramp Best Trick Contest supported by Cowtown Skateboards, Stance, SpaceCraft and Spy Optics.

Beer with ID ONLY! 2$ PBRS
Limited Shirts on sale for $12 at Event only!