Date: 05.16.12
Author: jr
Title: Cowtown's Concrete Chaos Contest #1 May 19th!!!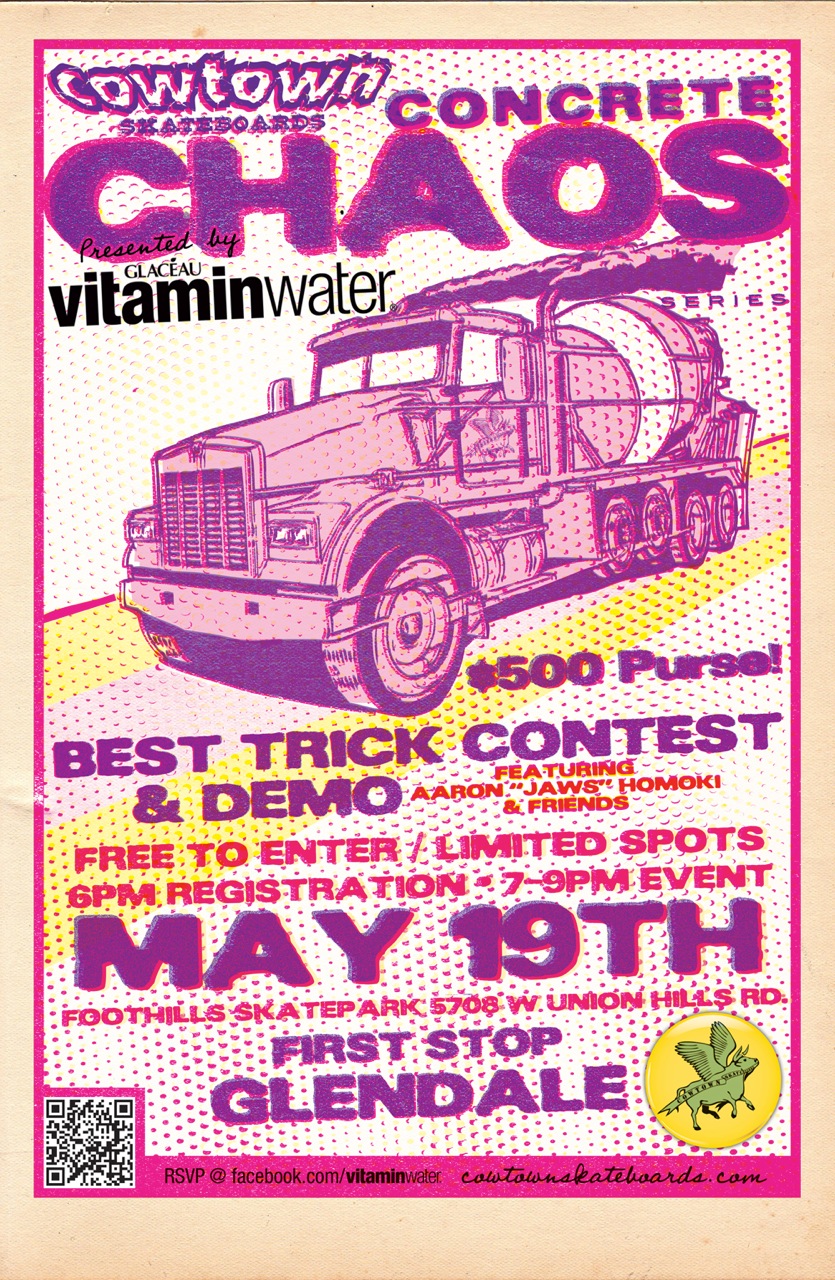 Concrete Chaos #1 Presented by vitaminwater!!!
Concrete Chaos is a new contest series we are bringing you with our friends at vitaminwater. Stop #1 is going to be at the Union Hills Park (Glendale Cowtown) on Saturday May 19th. The night starts at 6pm with registration and practice until 7, then JAWS and his entourage will be putting on a demo to get things started until 7:30. The first heat of the contest will start right after the demo at 7:35. The event is free to watch, and free to enter! In classic Cowtown form, there will be free pizza for the masses as well! There is a cash prize, and we are limited to just 60 spots, so make sure you get to the park in time to register!
For additional info and directions, call 623-580-5124