Date: 06.07.12
Author: jr
Title: Janoski "Wino" Release/Zero Autograph Signing 6/8!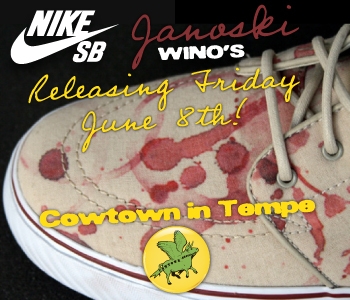 Doors open at 11am Friday morning for the release of the Nike SB Stefan Janoski "Wino" Quickstrikes. This shoe has a lot of hype behind it and we are recieving limited quantities so get there while you can! They will be exclusively for in-store purchase and available only at our Tempe Location (215 W. University Dr. Tempe, AZ 85281).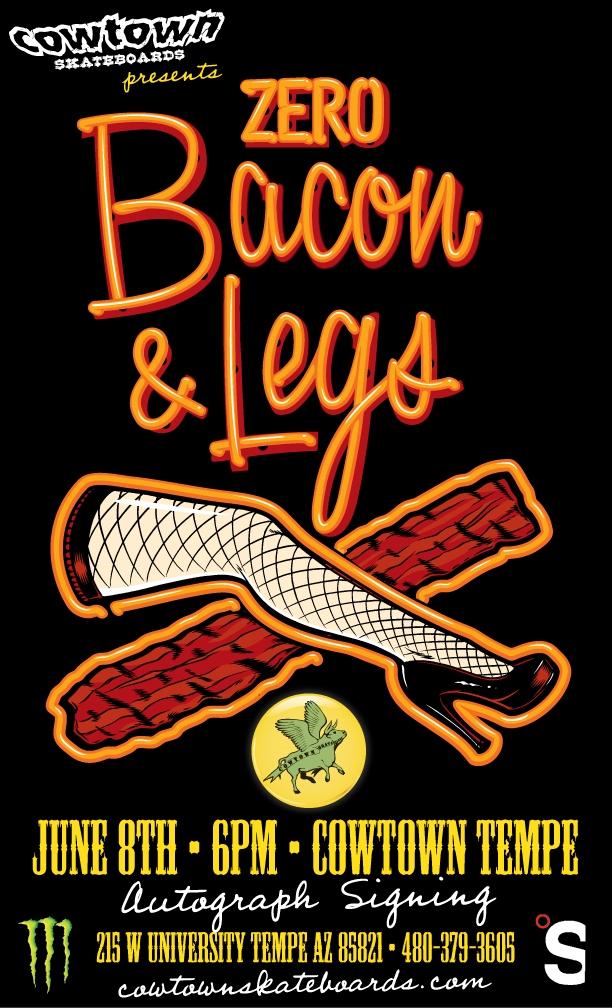 Once the dust has settled from the shoe release, the Zero Skateboards Team is coming to the shop to hang out, film stuff for their video series they are working on, and sign autographs for everyone. Chris Cole, Jamie Thomas, Tommy Sandoval, Garrett Hill, James Brockman, John Rattray, Keegan Sauder, Dane Burman, Tony Cervantes, Jonathan Pierce, Josiah Gatlyn, and Kyle Frederick will all be in attendance! The event is free to check out and starts at 6pm Friday night!
While you're in the shop tomorrow, check out the new Vans Syndicate series, the Derby "S". (available exclusively for in-store purchase) We got 3 colorways and all 3 are just $58.95.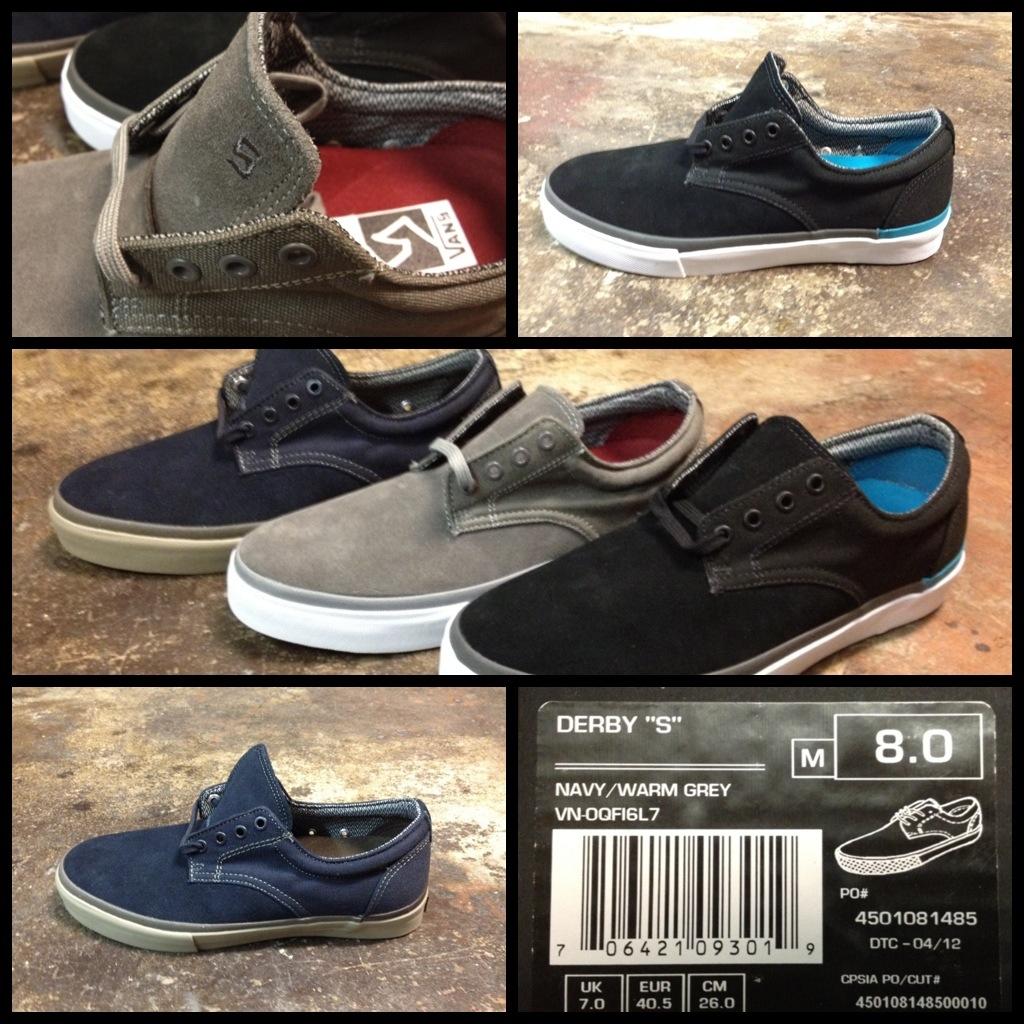 Be sure to roam around the Sale racks and the Clearance shoe area too! As of yesterday we have marked down loads of apparel and added lots of styles to the clearance section. You can even check that stuff out online, just click the photo below!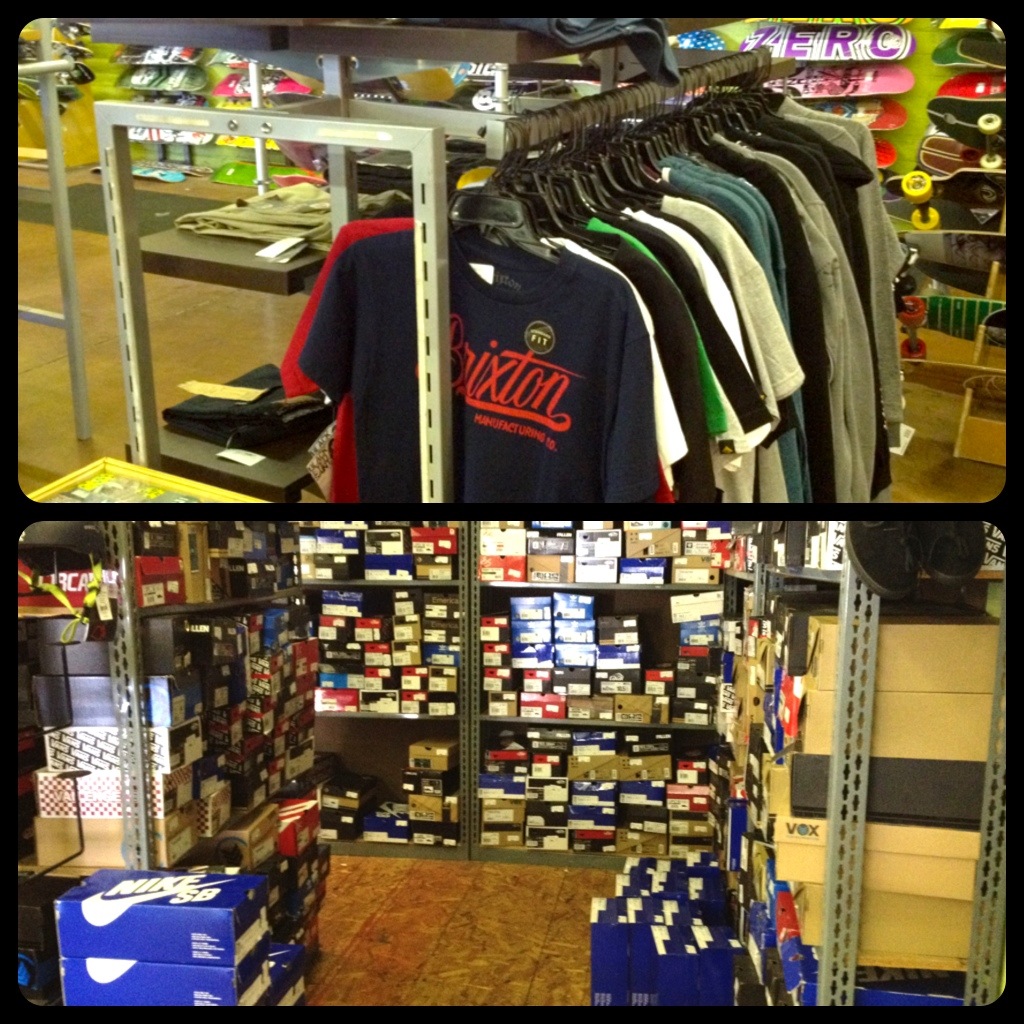 For additional info on these events, photos from past events and much more, be sure to 'Like' us on Facebook, Follow us on Twitter, and to see whats going on behind the scenes follow us on Instagram (@CowtownSkateboards).