Date: 06.15.12
Author: jr
Title: Father's Day Hook Up / Go Skateboarding Day!



It's Father's Day weekend and we want to hook your dad up! June 15th-17th print out or show us this ad on your mobile device in-store to receive 10% off your entire purchase! For you online customers, simply use the coupon code 'father10'.
Our favorite day of the year, Go Skateboarding Day, is this coming Thursday June 21st!! We'll be celebrating in downtown Phoenix at our shop on Central and Camelback. We're builiding a 24 foot mini ramp just for Go Skateboarding Day and sessioning it all night. There will be free pizza, drinks, giveaways, and an epic product toss! The event is free and will begin at 6pm!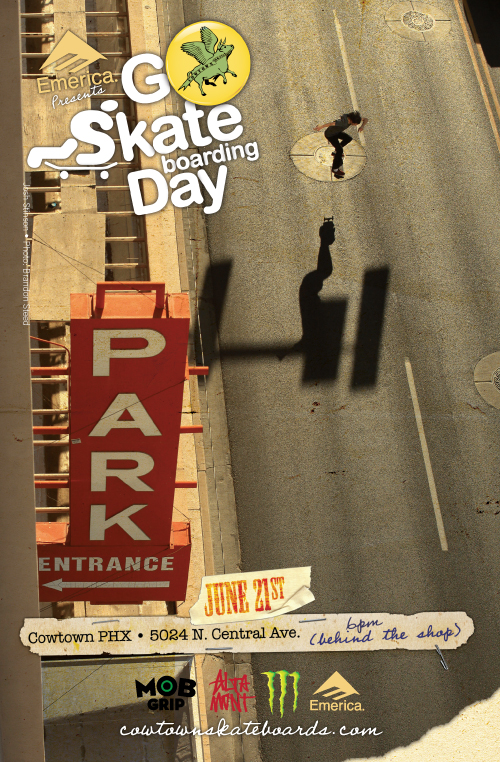 New gear has been coming in on the daily, and we are now proud to carry POLER! Click the image below to check it out.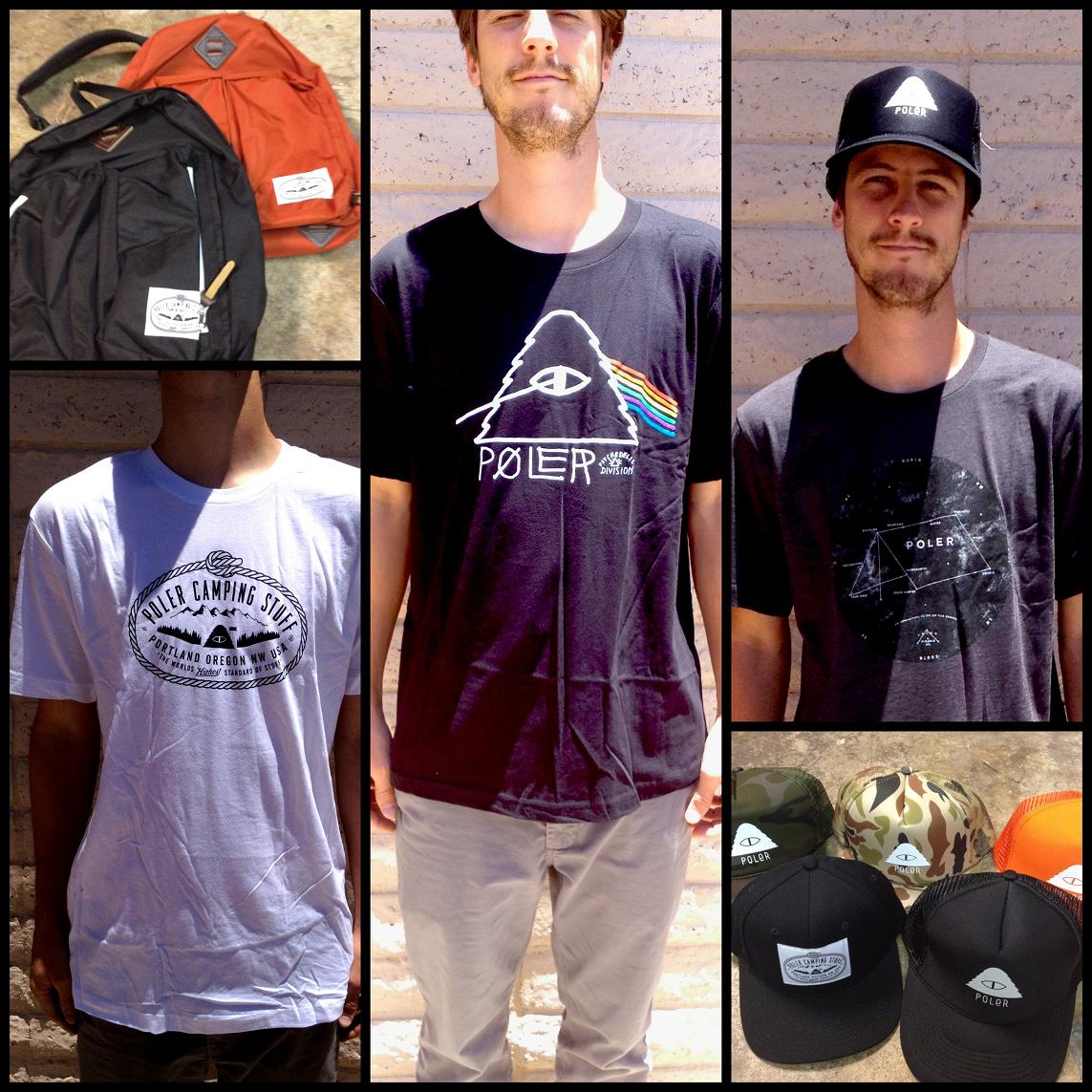 Summer temperatures are upon us and we've got a new line of Vans tanks and shorts to try and help you beat the heat.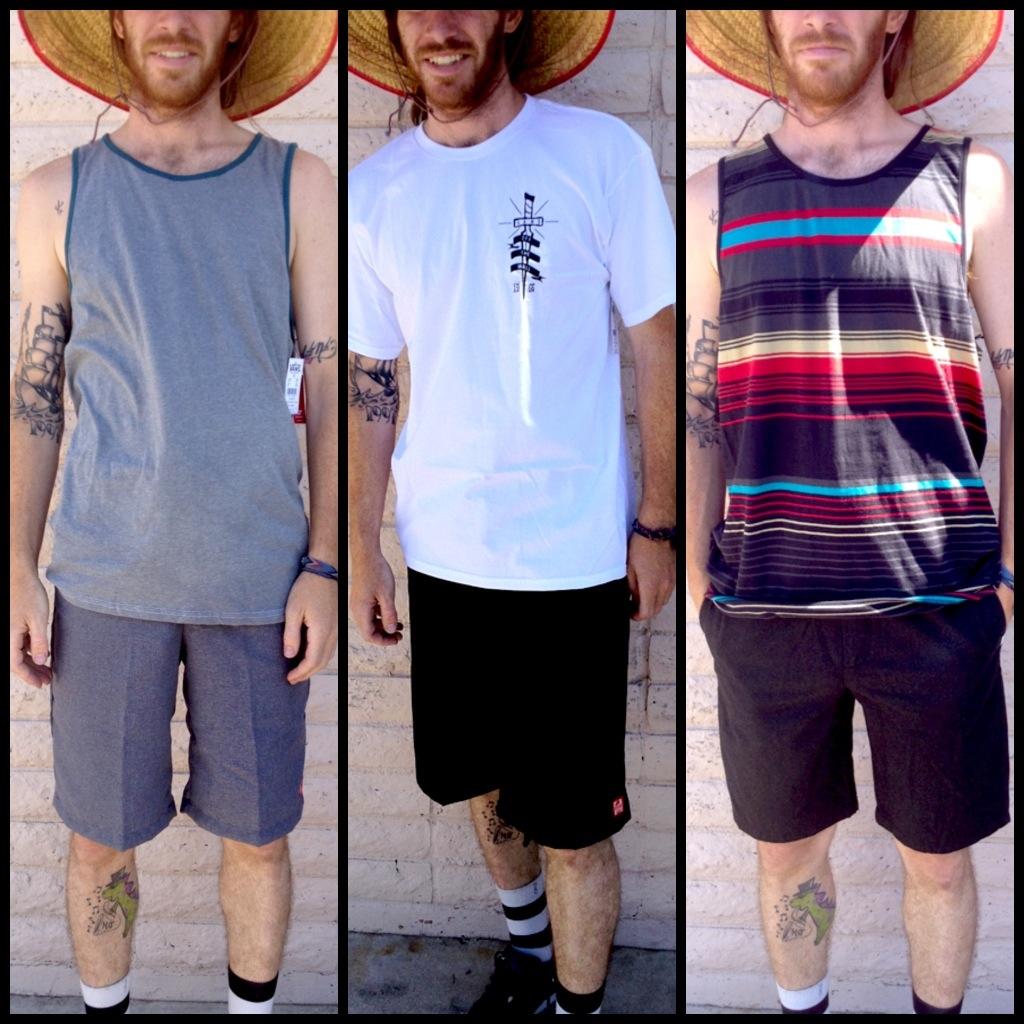 Emerica Shoes, including the new Baker G-Code, Hsu 2 Low, and new colorways of the Leo, Hsu, Reynolds Chillers, and Wino's arrived this week.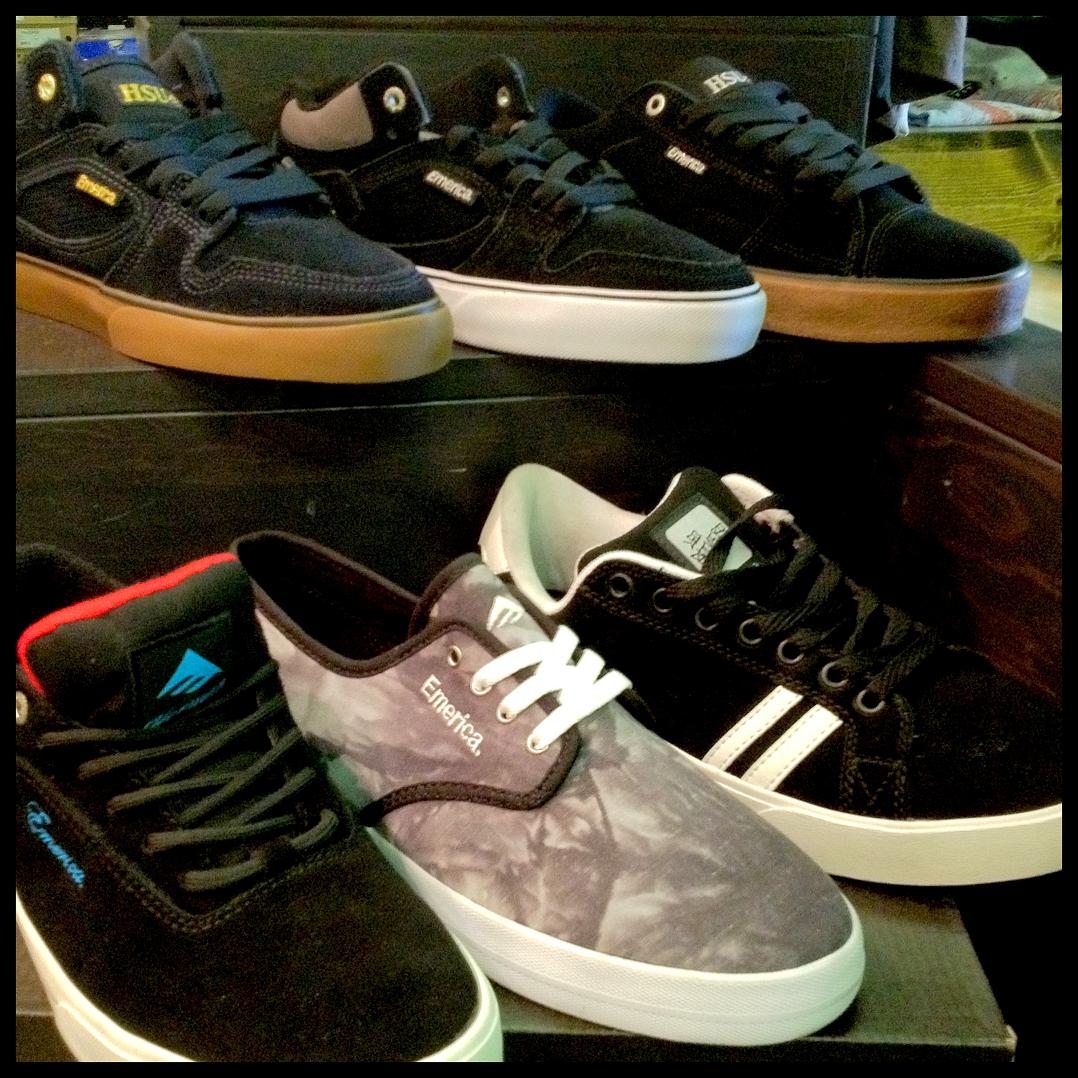 New decks from REAL, LE, Toy Machine, and Zero also made their way into the stores earlier this week. To see ALL of the newest boards, click here.
We recently teamed up with DC and collaborated on this DC X Cowtown Starter Hat. There were only 48 of these hats made and are now available at all Cowtown locations and online!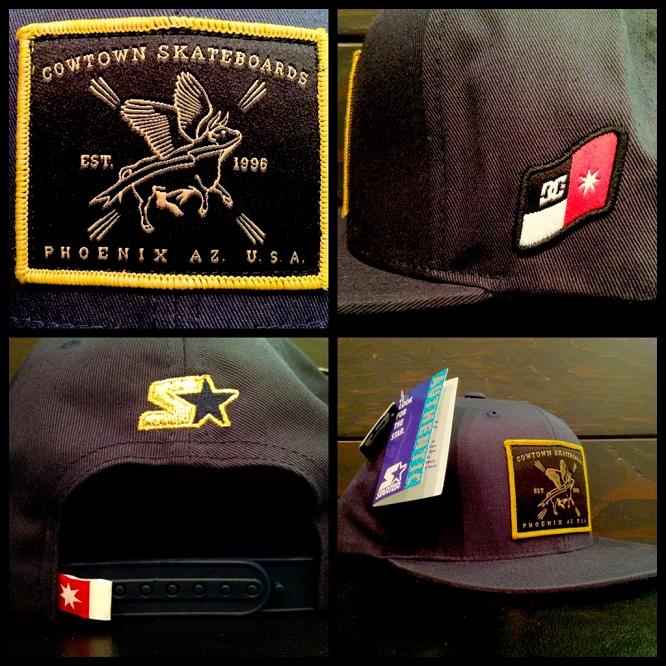 For info on future events and exclusive web specials, be sure to join us on Facebook, follow us on Twitter, and check out what we're up to on Instagram (@CowtownSkateboards).